Snow is falling across the upper elevations in North America. Ski resorts are opening and ski teams will soon be training on snow in the US and Canada. Is your team ready for the ski racing season? Do you have your ski team jackets yet?
What? You weren't able to pull it all together at the end of last season to get a ski team jacket order placed? Well, don't despair, you can order team jackets from Arctica right now, and maybe even have them by Christmas!
Largest selection of ski team jackets
We want to be your ski team jacket source. We offer 30 jackets for men, women and kids. And all are available for ski team jackets. Not only are they all available. They are all available ALL YEAR 'ROUND. There are 5 main jacket styles for men, 4 styles for women and 2 styles for kids. Within each of these styles there 1 – 4 color choices available. Put it all together and you've got 30 jacket to choose from. That's a lot of jackets. Certainly there is one jacket in that selection the coaches and parents can agree on. All this being said, our two best selling jackets for ski team jackets are the Speed Freak and the Comp Jacket.
The Speed Freak Jacket
The Speed Freak jacket is our best selling ski team jacket. It just works. It is insulated with our Heat80 insulation. Which is warm enough that many will use it as an outerwear piece. But also lightweight and compressible enough to use as a midlayer as well. All 3 colors; red, navy and black are available in men's, women's and kids sizing. The women's Speed Freak jacket is not just a men's jacket that is cut smaller either. It's a true women's fit. Slimmer through the shoulder and waist and wider at the hip. It's not a boxy baffled insulated jacket. Kids love this jacket because they can move in it. It's lightweight and flexible and doesn't constrict them at all. The kids Speed Freak hoodie will be their new favorite jacket. This jacket looks and feels good on everyone on the team.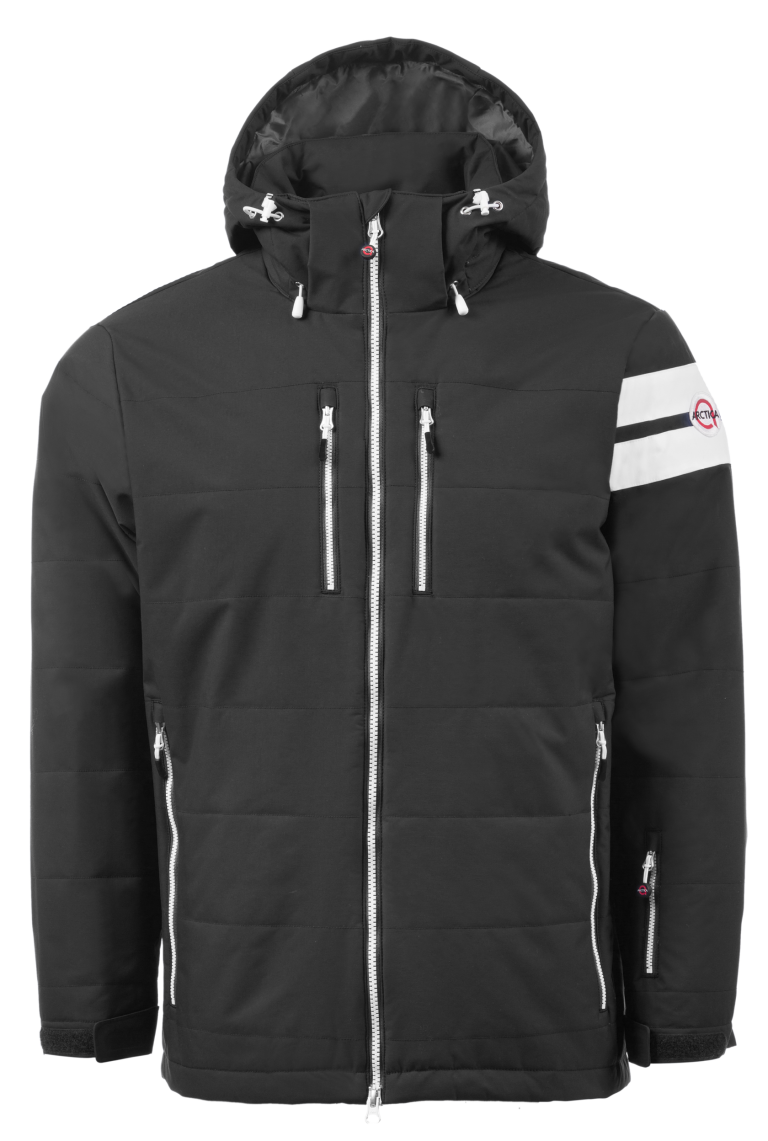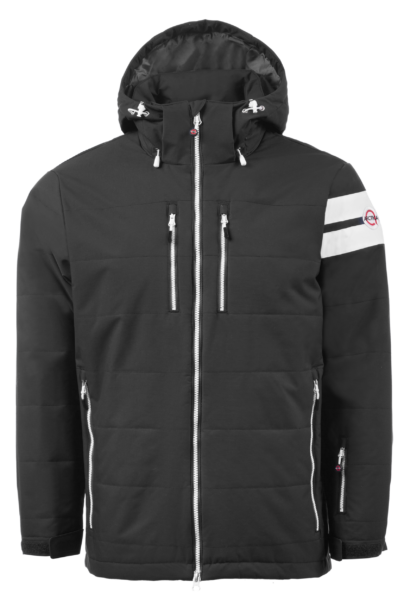 The Comp Jacket
If you are looking for a ski team jacket with more insulation, the Comp jacket is a good choice for your team. This is a true outerwear piece, utilizing our Heat100 insulation for warmth and our Dura10 shell fabric for water and wind resistance. Most noteworthy, this ski jacket has clean lines that will allow you to put a team logo on both the front and the back. With racing in our heritage, we've added Le Mans inspired racing stripes to the left shoulder with the Arctica badge. Just as their racing lineage suggests, we like to think of these as "go faster stripes" as well!
The Comp jacket is available in 4 colors, and available in men's, women's and youth sizes. This is only place in the line where the color Sky is available. It's a great color that will help your team stand out from the crowd. If you are looking for a nice light blue jacket that does not skew male or female – this is the ski team jacket for you!
Ski team jackets are always available
We want to make ski team jackets as accessible as possible. Consequently, we stock a nice selection of jackets that can be used for ski team uniforms at all times. No need to order months in advance like all other team programs, the Arctica Team Program is designed with you in mind. Pick a style, Pick a color, Pick your sizes. 24 piece minimum for the initial order, no minimums on re-orders. If we are having the embroidery done, 45 days or so later you will have your ski team jackets. If you are having your jackets embroidered locally, we can have them out to you within a few days after you place your order. So what are you waiting for? Another season to go by? Order your team jackets now.