This months Ski Racer Spotlight features Petoskey High School ski racer, Ethan Seigwart. In addition to racing on the 7 time high school state championship team from Petoskey, Michigan, Ethan also races as a U19 with the Boyne Flyers Team Elite.
Ethan Seigwart is a well-rounded athlete
Ethan works hard and plays hard. In addition to ski racing for his high school team he has also spent time during his high school years on the soccer and lacrosse teams. He has run cross country and track too.
Ethan Seigwart enjoys many outdoor pursuits. Snowmobiling, fishing, long boarding, jeeping, dirt biking. This list goes on and on.
Chasing the dream
Ethan is a hard worker and self-proclaimed perfectionist with an entrepreneurial spirit, thank to his dad. People who know Ethan Seigwart, know that he's always fiddling with something. Or has some sort of project going on – working on his jeep, making a paranoid leash for the dog or some other busy work. Besides keeping up with his physical fitness for ski racing next year, he is working two jobs this summer. He works at the Walstrom Marine gas dock on Lake Michigan. He is also doing landscaping and lawn mowing for his own business. At age 12, he started mowing lawns and working for his dad so he could buy the cool stuff he wanted for skiing. Now 5 years later, his business New Level Landscape has steadily grown. So as you can see, skiing and ski racing have driven many areas of his life.
Priorities
Up until last summer his aspirations were clearly to be on the US ski team and travel to ski world cup. He says he has always had the dream of being in the olympics and would still love to keep that dream alive. But last June his dad passed away from cancer and it really put a roadblock up for him. It made him re-evaluate what is important and where he really wants to be in 5-10 years or more.
What he has learned over the past year is that the mark you leave on life is bigger than yourself. So you need to make a difference in others lives, not just your own. He still has the passion for skiing, but he also wants to be aware of how much time he's truly putting into it because if it becomes purely about exceeding goals, like it used to be as a kid, then he need to change something. He's decided that he doesn't want to get so caught up in chasing dreams that he leaves everyone he loves behind. He now knows how much his family really means to him.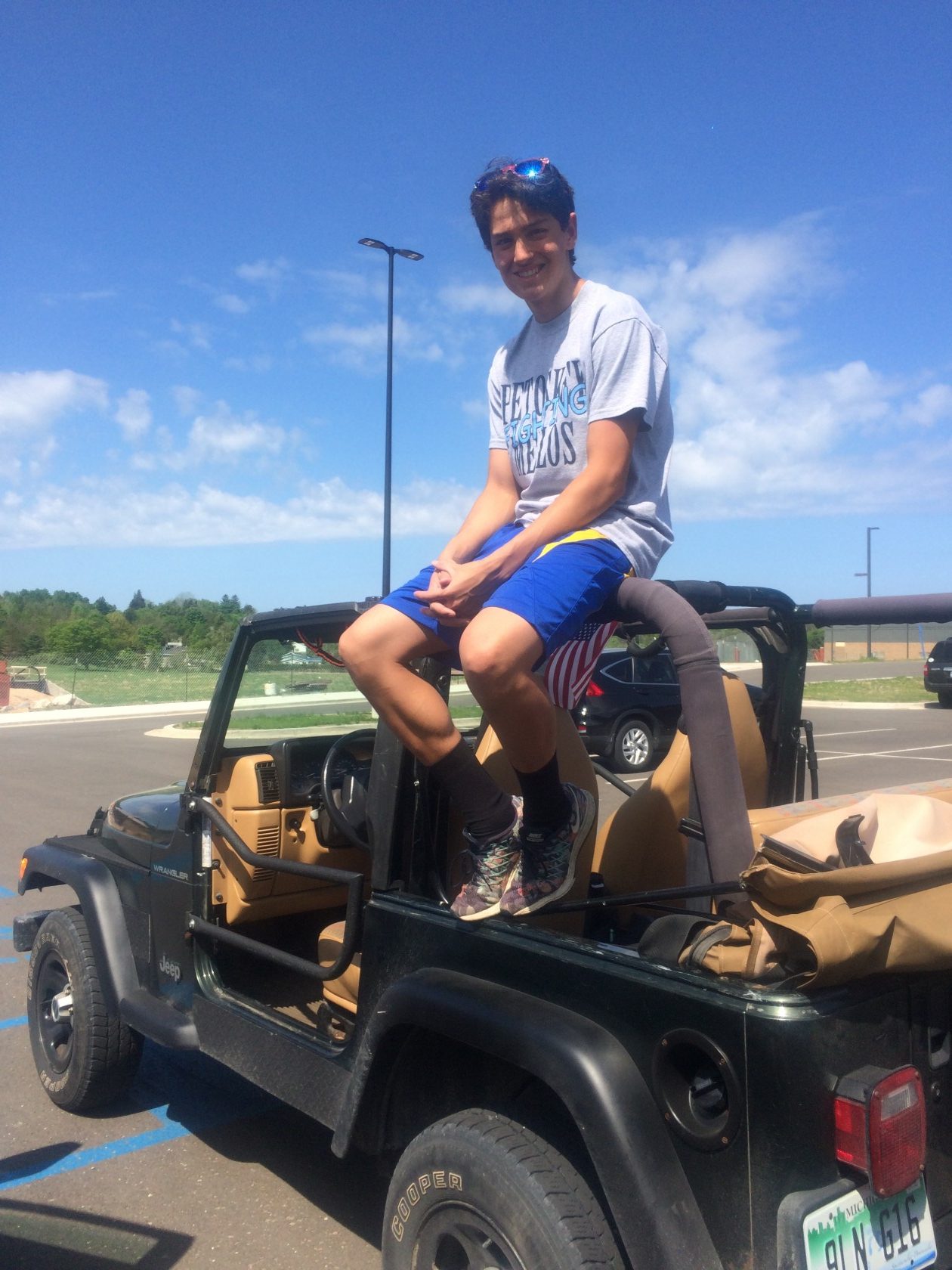 It's been a really hard year for Ethan with all that has gone on outside of racing. After his father passed, he felt he had nothing solid or certain in his life. One thing he did know for certain was that he would be skiing in the winter. Skiing and ski racing give him something to look forward to. Skiing is a home for him, it's where he feels comfortable. He feels blessed to be able to continue with both his high school ski racing and racing at Boyne Mountain Highlands next season.
We wish Ethan the best of luck with his business and the coming ski racing season. There is no doubt in our mind that he has his priorities straight.
Editors Note: Cover photo credit Petosky News. All other photos provided by athlete unless otherwise noted.