This past week on a semi-sunny Thursday morning in Pennsylvania, the world-renowned weather forecasting groundhog, Punxsutawney Phil, did see his shadow indicating we've got six more weeks of winter in store.
Six more weeks of winter is not disconcerting to us. Winter jackets and pants are what we do.
We've got a winter jacket for you
Arctica has the appropriate clothing for all your winter needs. We have a jacket for all conditions. From down puffies for the coldest of the cold days, to highly compressible jackets with minimalist construction that can be easily stashed in your pack and worn as a mid-layer or outerwear.
The Pinnacle Down Training Jacket is our signature down puffy. Without a doubt, the warmest jacket in the line. Currently available as an adult unisex jacket in one color, this is the go-to jacket for most ski teams with older racers (U16, U19, Collegiate, Masters). This is also a fantastic jacket for moms and dads who are standing on the side of the hill in the freezing cold watching ski racing!
The Targa and GT Jackets are our high performance jackets with all-way stretch. Once you put one of these jackets on, you won't want to go back to any other. Both of these jackets offer true alpine styling and are available in men's and women's sizing.
The Comp Jacket  is a perennial favorite for ski teams looking for a lower price point option than the Pinnacle Down Jacket. Or for teams looking for more colors or sizes. The Comp Jacket is available in 4 colors and men's, women's and youth sizing. It's at a great price point for a good all-around winter jacket for anyone really – you don't need to be on a ski team to wear this jacket.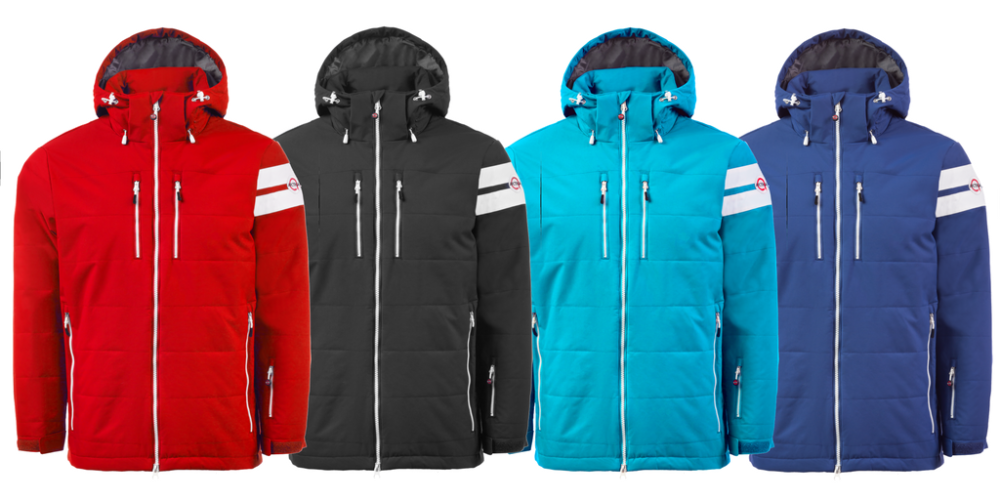 The Speed Freak Hoodie is our best selling jacket in the line. This comfy jacket can be worn as a mid-layer or outerwear.  It is super versatile, compressible and light. With men's, women's and youth sizing, there's a jacket for everyone. Available in red, black and blue.
Still uncertain which Arctica winter jacket is best for you? Here's a chart to help you break down the differences:
Good selection still available to get you through the winter
Wisconsin's own Jimmy the groundhog has our best interest in mind.  He too is predicting six more weeks of winter. So if you still need a winter jacket to get you through the rest of the season and beyond, check out an Arctica jacket. They are available at specialty ski shops and online at arctica.com.